Black Health and Wellness: An Open Dialogue
by Contributor
Black History Month (BHM) is an annual recognition of the legacy Black people have created in America and an opportunity to spark open and honest dialogue. The 2022 national theme of
Black Health and Wellness
honors
Black scholars and medical practitioners
in Western medicine and highlights activities that incorporate wellbeing into daily life.
This month also offers an opportunity to acknowledge economic and care disparities that continue to impact the Black community. According to the
Center for Disease Control
, 20% of Black adults over the age of 18 are in fair or poor health.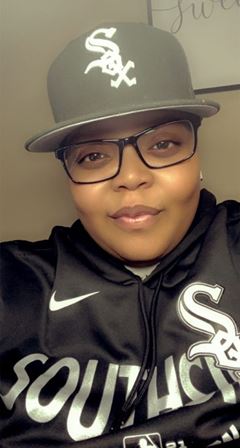 Tiffany Anderson
Eligibility Specialist at Unum
"Because of social disparities and barriers within the Black community, getting to where we consider ourselves healthy can be increasingly difficult," said Tiffany Anderson, an eligibility specialist at Unum. "The resources, funding, and education provided on health and wellness differ greatly from other communities."
Creating representative and psychologically safe work environments impacts overall wellbeing. As Unum continues to foster an inclusive work environment, for Black History Month the organization hosted a panel of Black Unum leaders who, among many things, discussed covering – a term that references how people downplay their identity and ability to be like others around them.
Larvizo Wright, director of Enterprise Audit at Unum, shared during the discussion how some Black people "cover" to avoid bias in the eyes of their peers, which can add mental stressors. "If a person has to do that, they are not bringing their best self to work."
Anderson, who was not a member of the panel, shared that she can bring her authentic self to work, "I used to put too much energy into trying to fit in with those surrounding me, then I realized doing so was unhealthy. I wasn't being true to myself. Not having to be one person at work and another person at home helps my overall wellbeing."
She says at Unum she feels welcome because one of the company's values is an appreciation for differences, and her ideas are considered. Anderson also participates in the UNITEd Employee Network, which helps her expand the company culture.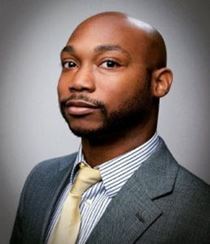 Larvizo Wright
Director of Enterprise Audit at Unum
Wellbeing also includes health and wellness so your body can physically perform daily activities. "My family and I try to maintain a regular sleep schedule," Wright said. "I think sleep is vital to maintaining healthy brain chemistry and it is also restorative for your body."
Ward Jones, enrollment support specialist at Unum, agrees. He says taking care of his physical health by going to regular doctor visits helped save his life. "You have to be proactive, and you cannot be scared to go to the doctor. I am a prostate cancer survivor because they caught it early, and I have been cancer free for almost 12 years. You have to take charge of your health by asking questions and doing research pertaining to your diagnosis."
Everyone can benefit from less stress in their lives, either physical, mental or emotional. Incorporating healthy habits can be a great way to help one feel energized:
Surround yourself with people who accept your authentic self
Stick to a regular exercise schedule
Limit screentime and spend some time outside
Continue the hobbies you love or discover new ones
Set time aside for rest and relaxation
Incorporate wellness tips into one's lifestyle
Anderson summed it up well, "Black wellness is overcoming all of the systemic boundaries and social disparities…and doing things to become healthier."
---
Share on social media:
About Unum Group
Unum Group (NYSE: UNM), an international provider of workplace benefits and services, has been helping workers and their families for 175 years. Through its Unum and Colonial Life brands, the company offers disability, life, accident, critical illness, dental, vision and stop-loss insurance; leave and absence management support and behavioral health services. In 2022, Unum reported revenues of about $12 billion and paid $8 billion in benefits. The Fortune 500 company is one of the 2023 World's Most Ethical Companies, recognized by Ethisphere®.
Visit the Unum Group newsroom for more information, and connect with us on LinkedIn, Facebook, and Instagram.