The Power of Positive Role Models
by Mark Till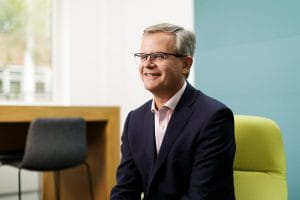 Mark Till
Growing up, my grandfather was a big influence on me. He always gave me the best advice. He passionately believed in equal rights and encouraged his daughters to be independent and seek out a career. He held a strong moral compass on what is right and wrong and was not afraid to express his feelings. I remember clearly that he always held my Nan's hand when they went out – despite being 6-feet to my Nan's 4-feet-10-inches – and after she died, he kissed her photo goodnight every time he went to bed.
International Men's Day, November 19, celebrates and raises awareness of the value men bring to the world, their families, and communities. It's about role models who can be anybody and are important for a variety of reasons. To explore the attributes of being a positive male role model in today's world, I spoke to a few Unum colleagues.
Lead by Example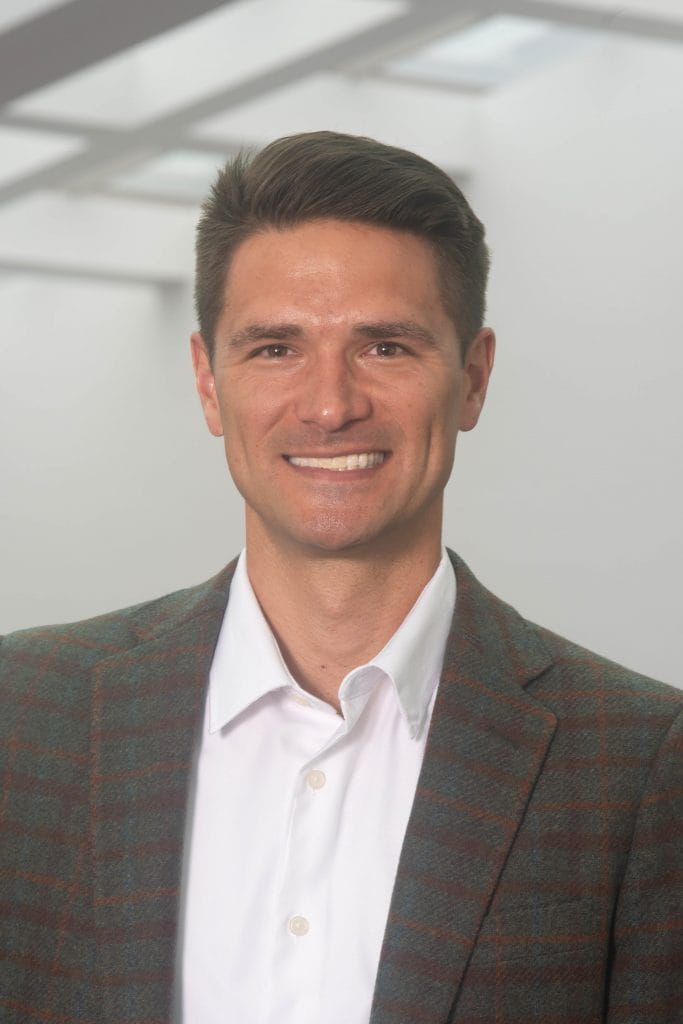 Josh Morin
When people feel comfortable to be themselves at work, they're more willing to share their perspectives without fear of consequences. This makes for more valuable contributions from a wider selection of people. As a leader, I seek to foster an environment where people can voice their views, one where vulnerability is not seen as a sign of weakness. In doing so, others feel they can do the same.
"I try to bring my true self into every aspect of my life and not create versions of myself that fit a stereotype, one for work, one with my friends and one with my family," said Josh Morin, assistant vice president of Digital and Emerging Payment Solutions. "It's important for me as an older brother, mentor or coach to support people and lead by example."
Echoing the view that vulnerability and weakness are not synonymous, Josh adds, "Being vulnerable is how we build trust, relationships, and true connections."
Tuned into Mental and Emotional Health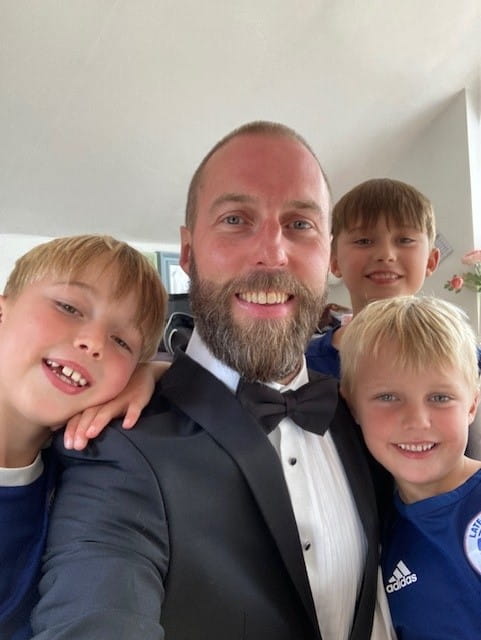 Steve Brown and his sons
Typically, men are less comfortable discussing their mental and emotional health. Often, they can keep their emotions to themselves due to gender stereotypes.
"I trained as a Mental Health First Aider to broaden my perspective on this topic and support others," said Steve Brown, key account director. "When a person bottles things up, that isn't the answer. It leads to longer term issues."
As a father of three boys, Steve says it is important for him to lead by example so his sons can enhance their emotional intelligence.
Josh agrees. "We tend to keep these issues to ourselves because we fear we're alone or it's a sign of weakness," he said. "When we discuss the challenges we face with other people, it is the fastest way to overcome those difficulties."
Breaking Stereotypes
The way we show up and break the stereotypes associated with men helps light the path for future generations. It is important to pick up these positive life lessons and pass them on to build a brighter future.
"Don't be reliable only when it's convenient, and be open and intentional about growing your network," said Josh. "Meeting people with different backgrounds and experiences in their life will change yours forever."
Let us know how you plan to celebrate positive male role models on International Men's Day.
---
Share on social media:
About Unum Group
Unum Group (NYSE: UNM), an international provider of workplace benefits and services, has been helping workers and their families for 175 years. Through its Unum and Colonial Life brands, the company offers disability, life, accident, critical illness, dental, vision and stop-loss insurance; leave and absence management support and behavioral health services. In 2022, Unum reported revenues of about $12 billion and paid $8 billion in benefits. The Fortune 500 company is one of the 2023 World's Most Ethical Companies, recognized by Ethisphere®.
Visit the Unum Group newsroom for more information, and connect with us on LinkedIn, Facebook, and Instagram.